Posted on June 5, 2011
Tech Liberty spokesperson Thomas Beagle will be presenting at a public forum about the TPP free trade treaty in Wellington on July 6th. The forum is organised by local Wellington group, TPP Action.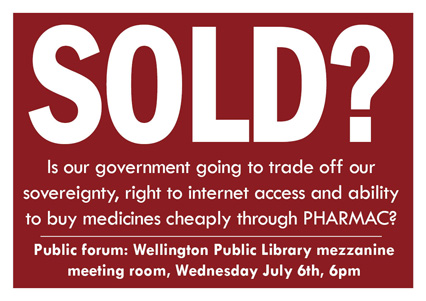 Details:
Subscribe
Popular Posts
Contribute
We're interested in publishing any articles relevant to Tech Liberty in New Zealand.
Contact us.